Because of the nature of their positions, accountants are pretty much always in demand. Whether you need to hire a dependable and experienced CPA, or you just need a payroll accountant to help with your growing number of employees, you'll find that the perceived finance job shortage can work in your favor to some extent, but that the most experienced business owners out there know that the shortage doesn't really exist.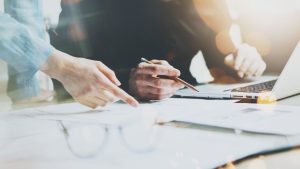 If you ask some of the top executive placement firms, they will tell you that there's not much of a shortage of jobs right now. In fact, there is more a shortage of qualified and experienced accountants. However, because of the conflicting policies that many companies were forced to adopt last year due to the new COVID restrictions, the entire job market has been in flux, and the accounting and finance sector is no exception.
In fact, there are many available jobs, so if you want to compete with the best companies out there, you'll need the support of the best accounting recruitment agencies. They'll be able to help you find candidates who can comply with all your restrictions and regulations, as well as who are able and willing to work hard, provide the expertise you seek, and even go above and beyond to help your company thrive.
If you are interested in talking with the experts at Bradsby Group, call or email us today.
PhoneEmail