Hiring new executives for your company can be nerve-wracking. After all, these individuals will be some of the most high-level and influential voices within your organization. That's why many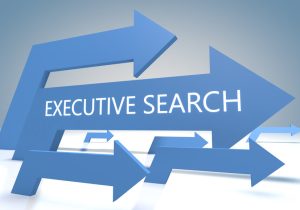 businesses turn to executive search firms for help with sourcing and vetting potential candidates. But with so many firms out there, how can you choose the right one for your needs? In this post, we'll explore some of the differentiators between executive search firms so that you can make a more informed decision.
Specializations: One of the first things to look for in an executive search firm is their area of specialization. Some firms may be more well-versed in recruiting for certain industries, such as healthcare or technology. Others may have more experience in sourcing candidates for specific roles, such as C-suite positions. As you're researching different firms, pay attention to their areas of focus and see if they align with your current hiring needs.
Active vs. Passive Recruitment: Another key differentiator among executive search firms is the approach they take to recruitment. Some firms focus on active recruitment, meaning they are proactively seeking out potential candidates and engaging with them on behalf of their clients. Others may take a more passive approach, relying on their extensive network and database of candidate profiles to make matches. Again, consider your own needs when deciding which approach is best for your company.
Global Reach: If your company has international operations or you're looking to expand overseas, you'll want to work with a search firm that has a strong global reach. Some firms may have offices or partnerships in specific countries or regions, while others may have a more expansive network that spans the world. When you're vetting different firms, make sure to ask about their capabilities when it comes to cross-border hiring.
Diversity and Inclusion: In recent years, there has been a greater emphasis on diversity and inclusion within the workplace. As such, many executive search firms have made it a priority to source candidates from diverse backgrounds and ensure equitable hiring practices. If this is important to your company (and we hope it is!), look for a firm that has a track record of success in this area.
Client Collaborations: Lastly, consider how different executive search firms collaborate with their clients throughout the hiring process. Some firms may take on a more hands-off approach, simply presenting potential candidates to their clients for consideration. Others may work more closely with their clients to help coach candidates through the interview process or provide additional support as needed. Think about what you're looking for in a partner and ask potential firms how they typically engage with their clients.
Hiring a new executive can be a game-changing decision for your company. When it comes to building a lasting relationship with an executive search firm like Bradsby Group, it's essential to consider what sets each firm apart. By focusing on specializations, recruitment approach, global reach, diversity and inclusion, and client collaborations, you can find a firm that aligns with your goals and values, leading to successful hiring outcomes for your company.