When it comes to accounting and finance jobs, the challenges you may face during the recruitment process for such positions are not a problem if you hire a head hunting company, experienced in staffing business. Why head hunting and not regular recruitment? – Because, for such positions, you definitely need experienced specialists, and they are generally already employed by other companies.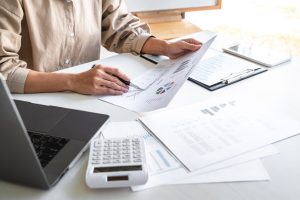 Head hunters combine experience with the best customer service to help you find top local talents and motivate them to work for you.
Specialists will first try to understand how the new employee will influence the employing company. They will take care to choose the best candidates, not only for the open position(s), but also for the company as a whole. A highly skilled headhunter finance based authority will initiate meetings to learn more about the company's culture and internal environment and to remember the priorities and motivating factors for the future employee.
The criteria used to identify potential candidates refer to their expertise, experience and potential to add value to your financial team. A strictly confidential approach to these people will determine the extent to which they may be interested in the position you are offering and will set out the steps for further collaboration (requesting a resume, setting up an interview, etc.).