Have you ever wondered how executives find their dream jobs at top companies? Very often, the answer lies in the executive headhunters. Executive headhunters are the recruitment professionals who search for talented and qualified individuals to fill executive positions. They aim to find individuals who have the skills and experience that match their client's needs. This area of hiring expertise is a highly specialized and competitive field, where the right hire can make all the difference. They are particularly helpful beyond the networking capabilities of the candidate.
What is an executive headhunter?
An executive headhunter is a specialized recruiter that organizations hire to fill their senior-level roles like CEO, CFO, or COO. They find ideal candidates by assessing the company's needs and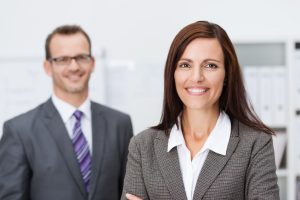 identifying candidates with the right skills and expertise.
The approach of executive headhunters is more proactive compared to traditional recruiters. Rather than accepting and reviewing applications, they actively research candidates, leveraging their wide networks to seek talented individuals who may not actively promote themselves online.
Executive headhunters vs. staffing agencies
The main distinction between executive headhunters and staffing agencies lies in their goals. Executive headhunters work for organizations, diligently searching for the best candidates to fill their client's senior-level positions. Aspiring executives such as CEOs or CFOs usually wait for executive headhunters to approach them, as these executive openings tend to be kept private.
On the other hand, staffing agencies primarily assist individuals seeking jobs. They match candidates with relevant organizations based on their skills and qualifications. Typically, candidates approach staffing agencies rather than the agencies actively seeking them out. Additionally, staffing agencies tend to focus on filling positions that may not necessarily be at the senior level.
The Role of an Executive Headhunter
The primary role of an executive headhunter is to find and recruit high-level executives for their clients. These clients can range from large corporations to startups. Executive headhunters work with clients to understand their specific hiring needs, including their company culture, business goals, and desired qualifications of potential candidates. Once they have identified potential candidates, executive headhunters reach out to them to ascertain their level of interest in the job opportunity. They then manage the interview and hiring process with both the candidates and clients, to ensure a smooth and successful fit.
Networking for Talent
For successful executive headhunters, networking is a crucial part of the job. These specialists need to have good relationships with top executives in their industry and build a network of contacts to ensure they are the first to know about upcoming opportunities. They attend conferences, engage in online forums, and host events to connect with potential candidates and clients.
Skills needed for Headhunting
Executive headhunting is a challenging profession that requires highly developed skills and qualities. As mentioned earlier, the primary skillset required is networking and interpersonal skills. Strong communication skills and the ability to build relationships with both candidates and clients is also essential. Additionally, executive headhunters need to have a good understanding of the industry they are recruiting in, as well as the latest developments in recruitment technology.
Challenges in Executive Headhunting
Despite the rewarding benefits of executive headhunting, it is also a challenging field to work in. One challenge is the competitive nature of the industry, where attracting top talent is critical. Moreover, finding the right fit for the client can be daunting, even with the vast network of industry connections. Executive headhunters are also under immense pressure to deliver successes, which can sometimes lead to burnout.
The Future of Executive Headhunting
The future of executive headhunting is promising because companies are still in need of top talent who can lead their organizations effectively. The executive headhunting industry is expected to grow as companies continue to seek recruitment professionals who can deliver results quickly and efficiently. Supporting technology is also becoming more advanced, making it easier for clients and candidates to connect, and making the recruitment process much faster.
Executive headhunters play a crucial role in filling executive-level positions for organizations worldwide. The profession requires strong networking skills, industry knowledge, communication skills, and the ability to manage pressure. Despite being a highly competitive field, executive headhunting offers tremendous rewards for those who can deliver outstanding results for their clients. The future of the industry is promising, and executive headhunters are looking forward to delivering higher value to their clients and candidates alike.
Bradsby Group offers recruitment services in a wide range of specialized areas as well as general recruitment of high-level executives.