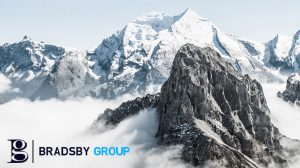 Using the best executive headhunters in the industry can offer a number of benefits for both the employer and the executive job seeker. Some potential advantages may include the ability to access top talent that might be hard to find otherwise, the prospect of saving a lot of time and resources, and the advantage of expertise and guidance obtained from professional headhunters with many years of experience.
Executive headhunters often have extensive networks and connections within specific industries, which can help them identify and attract highly qualified candidates who may not be actively seeking new job opportunities. Even if these professionals aren't currently looking for a job, your headhunters can make sure you will be the first to know when they do.
Hiring an executive headhunter can save an organization significant time and resources in identifying, screening, and interviewing candidates. The headhunter takes on the burden of the initial candidate search and selection process, which allows the organization to focus on other priorities.
Professionals working for the best executive recruitment agencies have deep knowledge and expertise in the industry and the executive job market. They can provide valuable guidance and advice to organizations on recruitment strategies and compensation packages to attract top talent.
Finally, executive headhunters can help facilitate negotiations between employers and candidates, including compensation and other terms of employment. They often leverage their experience and market knowledge to ensure a fair and mutually beneficial outcome for both parties.
If you are interested in talking with the experts at Bradsby Group, call or email us today.
PhoneEmail