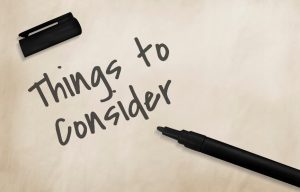 You can never be too sure about the people you hire for your business. If you want added security and the assurance that your new employees will perform well, the best executive search firms can help you avoid many of the issues and hurdles that most business owners tend to encounter while hiring new talent:
You won't have to interview candidates yourself. Although some company owners and managers would actually prefer to screen and interview new employees, the fact is that you'll be wasting a lot of time and energy on that, and a dependable recruitment company can actually do it much better on your behalf; after all, that's what they do all the time.
Another problem you can avoid with the help of an acclaimed executive recruitment company has to do with the many headaches associated with screening your candidates. Doing a basic background check will not always cut it, and if you need to make sure that your candidates can handle the pressure and that they can work on demanding projects, you'll also need help with psychological vetting and choosing the right tests.
Sometimes a candidate can really talk the talk and manipulate business owners into becoming convinced of their skills, even though they don't have any. The best executive search firms will ensure this doesn't happen, as they know pretty much every trick in the book that these types of job applicants might try.