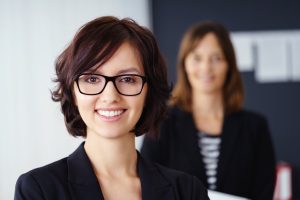 It is very difficult to find candidates with the highest level of professional experience for the administrative team or top management. But surely, any company needs a very good General Manger, CEO, Country Manager, CFO or CTO, able to support it by achieving business objectives and implementing the development vision.
In the absence of an excellent manager in the right position, you may fail to consolidate your brand and achieve the desired professional performance.
That's why you need a talented executive recruiter able to discover the most suitable leaders, to build successful teams and generate added value for your business. Professional executive search services identify those managers who are not only successful, but also fit your organizational culture. This is the only way to ensure that the leaders you discover will have a lasting impact on your business.
Executive recruitment specialists work with their clients to identify the specific needs of the business, developing a specific job description, created to attract the best candidates for the existing management position(s). Using the most modern research methodologies and evaluation models that have proven their effectiveness, they discover candidates with excellent results who they can convince to work for you if you have a very good offer, even if, for the moment, they work for other companies.