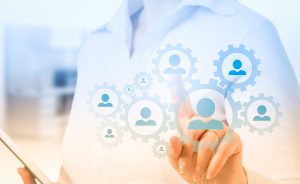 C-suite recruiters, also known as C-level recruiters are specialized in finding the right candidates for high-ranking executive titles in a company. The letter C stands for "chief", so we are talking about hiring specialists for management positions.
C-suite recruiters are your best bet for finding the best candidate for your management position because they deal with this on a daily basis: they connect the top candidates with hiring companies. They have a large network of contacts and provide long-term results. Reputable executive recruiting companies take pride in placing candidates who remain in the same position in the long run, because they are satisfied with the arrangement made.
C-suite recruiters will represent you throughout the interview process, negotiating on your behalf to get the best deal possible. Think of them as your agents! You can be sure that we are recruiting for roles that are great career opportunities, not for "side" career moves.
Active C level recruiting firms are connected with top specialists in many fields and have a recruitment system adapted to the top positions, designed for the headhunting process to bring the best results. They help you set the right selection requirements and criteria, identify the pool of suitable candidates for the top job you offer, discreetly contact candidates and schedule the next stages of interviews if they are interested in changing their employer.
C-suite recruiters also keep in touch after hiring and ensure that the manager they brought you really contributes to the success of your business.