Recruitment can be difficult, and a lot of recruitment companies focus on improving their skills, knowledge and approach when it comes to finding new candidates. However, the best executive search firms stand above the rest when it comes to the ability to provide high quality support and create large campaigns for finding skilled candidates.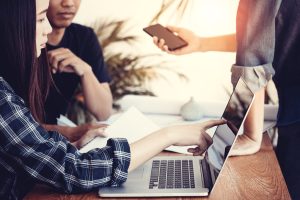 According to environmental headhunters with immense experience, the most important quality that a good executive search firm requires is the ability to communicate with their clients and understand their goals and vision. Failing to do so could still yield good results as long as the recruitment agency has some skilled and well-organized people. However, it will never get you the type of candidate that is perfectly suited to the job you made available within your company – especially if you invented the job as a unique position.
Organization skills are also important, but it's even more essential that the recruitment company you hire be able to tackle unexpected issues in an orderly and composed manner. For example, it's possible that a certain campaign doesn't help them find as many candidates as they hoped. In such cases, the top executive search firms will always move quickly to find out what the problem is, figure out how to make better decisions moving forward, and then quickly put their new plans into effect.