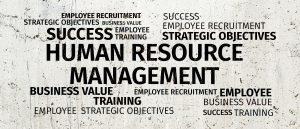 Although there might be a lot of executive headhunters out there, choosing a specific one for your company can still be pretty hard. The following tips should help you out in that and provide at least an initial blueprint or profile on what you should expect from the best executive search firms available:
Make sure the executive search firm you choose has a good track record. They should be able to provide you with the data themselves, but even if they don't you have to consider doing a thorough background check to make sure that they're not only legitimate, but also well-suited to your company's vision and to finding the types of employees that you will actually be able to rely on.
Avoid search firms that offer generic help and don't focus more on personalized support. These search companies will not be able to go the extra mile on your behalf, and they might not even have the skills and knowledge necessary to pull off a comprehensive campaign for you.
Consider using experienced ML recruiters well-acquainted with technology used it for testing, background checks, screening and all other aspects of the executive headhunting game.
If you really want to hire the most serious and dependable executive placement firms, then a nationally acclaimed company like the Bradsby Group should be your main focus regarding all your endeavors.