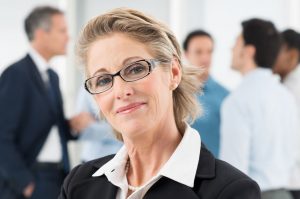 As a C-suite executive, the person in question will face challenges, but will also have many advantages. The personal satisfaction of reaching such a peak position and lifelong ambition can be very gratifying. Coupled with the fact that such a job leads to significant remuneration packages, with excellent salary, bonuses and other benefits, the C-suite executive job is one that is worth achieving.
In addition, many C-suite executives today have the unique opportunity to change the world around them for the better. This may not always be possible through the company's products and services, but influence over communities can be leveraged to make a big difference.
Sometimes, due to certain events, top leaders and managers are also thrown into the job market, and it requires knowledge and a level of shrewdness for them to regroup and make a career move toward another leadership role. From this level, a job search has some management particularities.
An outstanding executive recruiter recommends that to garner the attention of headhunters, make sure your LinkedIn profile is stellar and up to date. Additionally, talk to other executives in your field and you may gain some insight and recommendations. Rather than stating that you are looking for a job, it is better to let people know that you are open to a change.