When they need to attract personnel for the life science industry, hiring managers can feel at a loss, because this can be rather difficult. Due to the Covid pandemic, the need for health technicians and researchers has also increased. The thing is most hiring managers can find it difficult to reach such skilled professionals.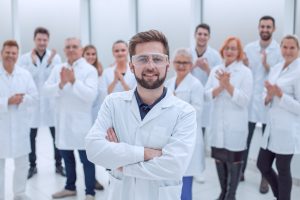 Life science recruiters can help fill the gap between this type of professional and the employers who need their services. Some other important aspects to attract life science experts include flexible hours and work-remotely options.
We need to state the fact that HR departments often feel overwhelmed by the complexity of the research and that is why they often feel it more convenient and sense-making to outsource this type of research. Of course, life science recruiters have the required experience and knowledge to do things quickly and effectively, by applying some specific criteria.
Respected science recruiters can build better relationships with candidates and they can also make up good plans for retaining those candidates and motivating them to be productive. Psychometric tests are one good example of tools that are used by professional recruiters to find the right people for the specific jobs available.
If you are interested in talking with the experts at Bradsby Group, call or email us today.
PhoneEmail