There isn't a clear cut process for all companies when it comes to the recruitment of accounting specialists. Depending on who you need and for what type of job, there can be a myriad of different strategies for recruitment, some of course, being more successful than others.
Generally, the idea is to create a very catchy job description and ad, and to set up the interview process in such a way as to allow your candidates to compete in a type of "race to the top." The first wave would involve basic questions and the assessment of the most basic skills. At this stage, if you need multiple employees – some for less demanding jobs – you can already start hiring even some of the candidates that don't get to go to the next level.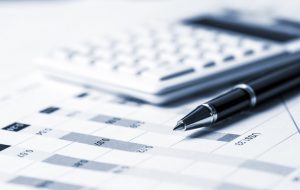 Exclusive accounting headhunters will tell you that challenging jobs involving knowledge of advanced accounting software and experience working in a multinational corporation will require further testing and additional interviews. The best way to deal with setting those interviews up is to hire a professional executive recruitment company, like Bradsby, to help you out. They can not only point out the best candidates for accounting positions that demand a lot of responsibility, but also assist with tasks that only the best C suite recruiters would be able to help you with, in order to fill any vacant high profile finance-related positions within your company.