Best Paying Jobs for Recent Grads
Electrical engineers, software developers and mechanical engineers are some of the highest-paying jobs out there for young college graduates entering the workforce according to a new survey by Payscale and Business Insider. The survey identified 15 of the highest paying jobs based on median pay (to include salary, wages, bonuses, profit sharing and other cash earning) for those college grads with two years or less of experience.  Did your job make the list?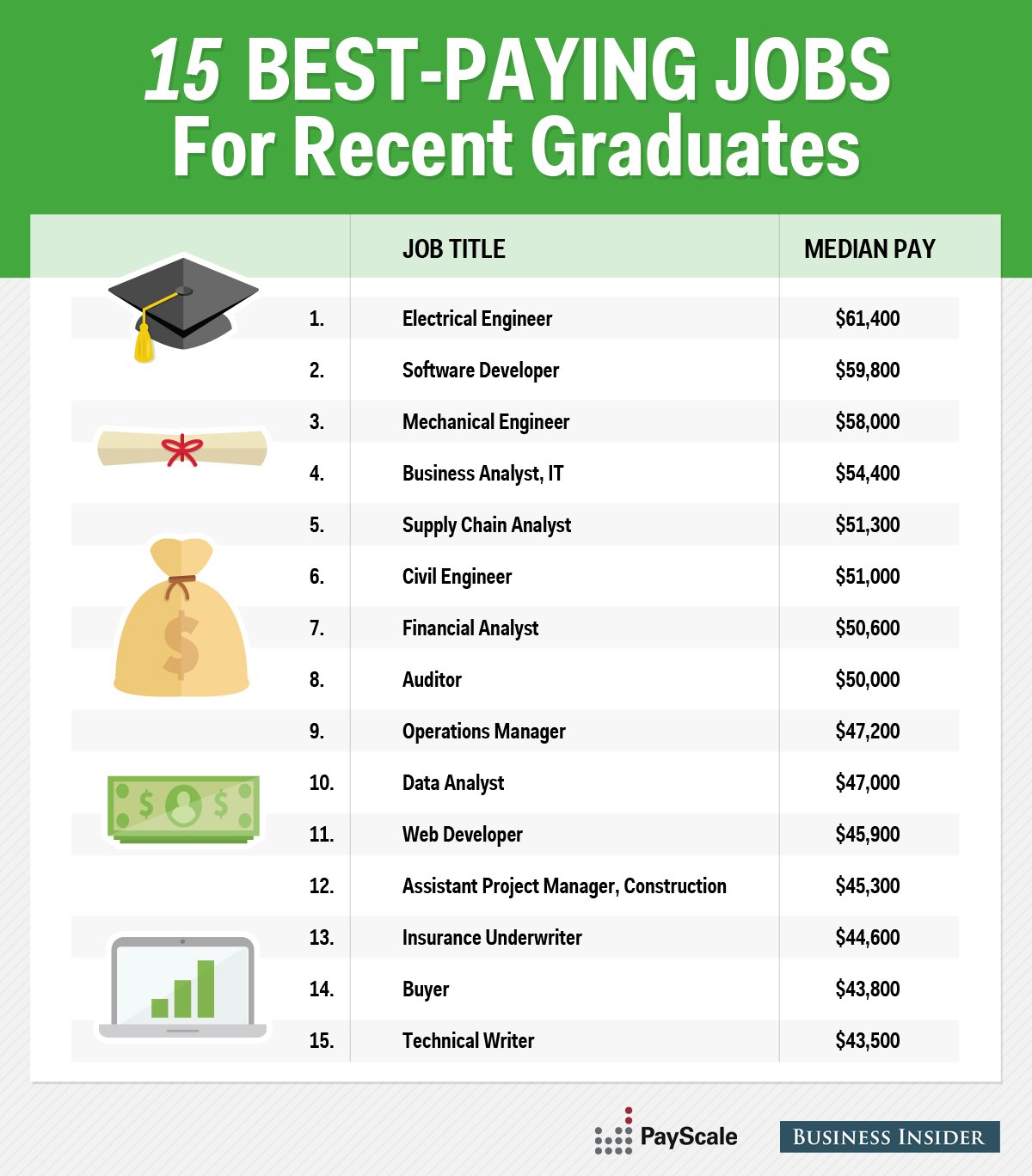 For more on this survey, head to Business Insider or PayScale.