Are You Happy At Work?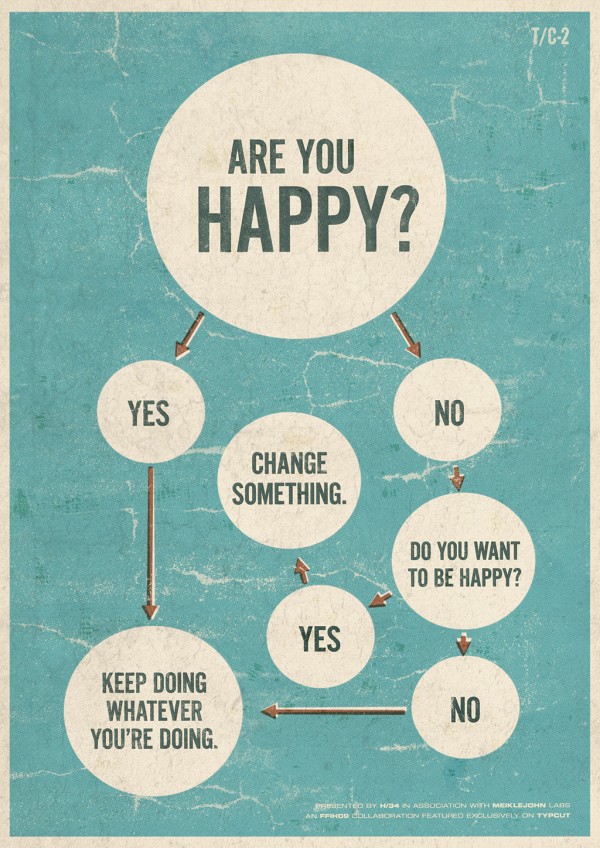 Happy employees contribute significantly more to their work environment, their coworkers and the overall success of the company for which they work. So just how important is employee happiness to company success? As we've mentioned before, Gallup's "State of the American Workplace" survey published last year showed many American's displeased with their current work environments. Overall, Gallup's survey showed 30% of employees engaged, 52% disengaged, and 18% actively disengaged.  Gallup estimates that actively disengaged employees will "cost the U.S. between $450 billion to $550 billion each year in lost productivity.  They are more likely to steal from their companies, negatively influence their coworkers, miss workdays, and drive customers away". Engaged employees are more willing, passionate, productive and satisfied.
Employee happiness is a result of a combination of factors ranging from pay, to employee relations to transparency.  Results and data from the 2013 TINYpulse Employee Engagement Survey showed that management transparency was the number one factor contributing to employee happiness. Other key factors contributing to employee happiness included peer-to-peer recognition, understanding the organizations vision, mission and cultural values, and having a clearly defined role and set of responsibilities. Companies that promoted dialogue between managers and staff, including taking employee suggestions, were more likely to have happier employees.
If you're not happy and you are considering a change, we'd like to help. Whatever the reason for your career change, our experienced team of recruiting professionals is here to make your transition positive and efficient. We're committed to a recruiting process that is streamlined and private. Our goal is to create the best match between your skills and aspirations and the needs of our clients. We thank you ahead of time for allowing us the privilege of representing you. Check out our openings on our job search page.
For more on the Gallup survey mentioned in this post, click here.
For more on the TINYpulse survey mentioned in this post, click here.