Are cover letters necessary in the digital age?
Many job seekers ask us, "Are cover letters necessary?" Of course a resume is required – no question there. But is the cover letter just an old-fashioned appendage no longer needed in our digital communication age? What do employers expect today?
Recruiters differ in their opinions about the value of a cover letter accompanying the resume of a job applicant. All agree that if you're going to send one, it had better be well done. A standout cover letter needs to showcase your personality and communication skills and enhance your resume, not just repeat elements of it.
If prospective employers ask for a cover letter, then the answer is yes, one is absolutely necessary. Job candidates are wise to have one prepared that can serve as a template to be modified for each specific application.
On the other hand, if the job listing specifically says the company doesn't want cover letters, don't send one. If the applicant tracking system doesn't provide a way to submit one, don't worry about it.
That's pretty simple, right?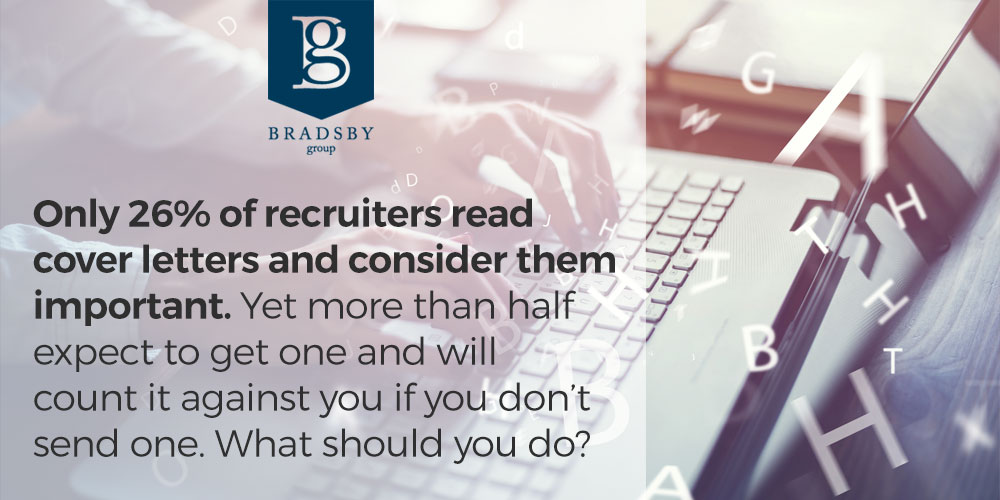 Are cover letters necessary when there's no clear expectation?
The question remains, though: How do you decide whether or not to send a cover letter when you have no indication of whether that particular hiring manager expects one?
According to the Job Seeker Nation survey done by Jobvite, a recruiting software industry leader, only about 26 percent of recruiters read a cover letter and consider it important in making the decision to hire.
Yet more than half expect to get one and will count it against you if you don't send one, according to the findings of a Career Builder study. Theirs showed that 53 percent of employers do not consider a resume enough for them to make a good decision about whether to consider you for the job. They want to see your cover letter, too. Ten percent say they won't hire you if you don't send a cover letter.
That Career Builder study is from 2016, and while the findings are valuable, it does seem to be true that since then the trend is beginning to move away from cover letters.
Still, some circumstances absolutely call for a cover letter.
Here are four reasons to send a cover letter:
Did someone refer you for the job? Send a cover letter to let the hiring manager know who that was.
Are you a particularly good fit for the job for a specific reason? Write a cover letter to explain your special interest or why the job resonates with you deeply.
Do you know the name of the person you are applying to? Write a cover letter to personalize your approach.
Have you had a career gap? Are you changing careers? Write a cover letter to explain why with a positive perspective.
In our experience, writing and sending a brief but brilliant cover letter can help you rise to the top in a sea of applicants. It will show that you're willing to go the extra step to communicate your skills and desire for the position. And even if it doesn't get read in the first round of selection, it will most likely stay in your file for consideration somewhere along the hiring path.
The short answer to the question we started with — are cover letters necessary? Yes, you do need a cover letter in 2018 and 2019 – maybe not for all applications, but enough that we advise you to get one ready and be prepared.
When in doubt, check in with a Bradsby Group recruiter who can work on your behalf to find your next placement. Everyone on our team is up to date on best practices and can advise you on how to pique the interest of your ideal next employer. Go here to find your next dream job.