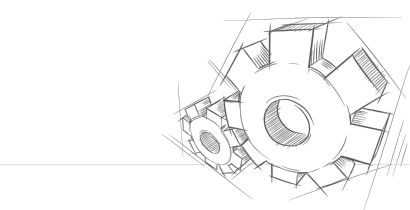 Procurement and supply chain recruiters
Bradsby Group's procurement and supply chain recruiters give our clients a genuine competitive edge by helping them attract and retain the best people. Whether you're looking to hire someone for the pre-contract work of procurement, the post-contract work of supply chain, or an individual adept at leading a cross-functional team, we have the experience to be your recruiting partner.
Our procurement and supply chain recruiters connect all industries, including E&P (both onshore and offshore), engineering, life sciences, food and beverage, procurement and construction, automotive, manufacturing, aerospace, and oil and gas service companies with the very best professionals in the market. Bradsby recruiters are experienced and have a thorough understanding of the demands and requirements of this niche market. Through numerous successful placements, we have established ourselves as a premier recruiting firm in the supply chain management sector.
Procurement and supply chain recruiters in the Houston, Denver and beyond
Local and national companies of all sizes are included in the list of satisfied clients who have experienced the excellent service that the Bradsby Group prioritizes. We will begin our relationship with you by listening and collaboratively creating a recruiting plan to meet your needs and timeframe. You'll be able to count on responsive ongoing communication throughout the process and a roster of potential employees qualified and ranked by us so you'll save precious time reviewing the information of only the candidates truly well suited and interested in working for you.
Your procurement and supply chain management jobs require talented individuals who have proven themselves to possess inspiring leadership strengths, expert technical skill, efficient project management, and a commitment to ethical business practices. As our recruiters leverage their extensive industry networks, these are exactly the types of recruits they will present to you for consideration.
We provide the following types of supply chain management placements in addition to many others:
Supply chain and senior supply chain managers, directors and VPs
Purchasing/procurement specialists
Category/commodity specialists
Strategic sourcing specialists
Buyers and senior buyers
Contracts managers, supervisors, and administration
Logistics and trade compliance
Global logistics managers
Transportation and logistics managers
Logistics specialists
Import and export specialists
Materials management and supervisors
Managers, Directors and VPs
Reach out to our procurement and supply chain recruiters
Contact our Houston office today to speak to a Bradsby procurement or supply chain recruiter about adding to your dream team.
---
Sign up, submit your resume, or simply request more information.
---
Contact our offices for a focused search for your next ideal candidate.