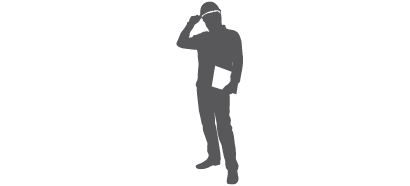 Nationwide EHS recruiters — environmental, health & safety
Bradsby Group's Environmental, Health and Safety group, is dedicated to providing high-level recruiting services. Based out of Houston, our team of EHS recruiters sources and places talent locally,nationally, and across the globe.
The EHS landscape is rapidly evolving. Companies must deal with increasing regulations, but they also have access to emerging technologies with applications for not only keeping companies compliant, but ensuring optimally safe and healthy conditions for all. The need to recruit EHS specialists has become even more critical as many companies face challenges in occupational health and safety. Industry leaders, in the never-ending pursuit of a safer workplace, must make sure their EHS team is structured to adapt to, incorporate, and manage change well.
When you are ready to enhance your team through EHS recruitment, we source top-notch candidates who can ensure compliance and improve workplace safety. Depending on your position's specifications, our EHS recruiters will look specifically for individuals with experience and skill in areas such as managing risk, utilizing predictive analytics, communicating with colleagues on every level, or even in creating and promoting a culture of safety within your team.
Bradsby Group's seasoned, global EHS recruiters
Our EHS executive recruiters have built strong networks from which to draw as they source candidates that meet and exceed the requirements of your search.
Whether your position requires an EHS veteran with a highly honed skill set or a new job seeker who is familiar with the latest in IoT, our goal is to recruit professionals who will be a boon to your organization from C-Suite to the job site.
EHS headhunting services
Bradsby's knowledgeable EHS recruiters have a proven track record of successfully identifying and placing a broad range of qualified individuals in a variety of industries, including the following:
Oil and gas upstream, midstream, downstream, and services
Petrochemical
Specialty chemicals
Construction
Renewable energy
Rail
Utilities
Manufacturing
We recruit candidates for the following environmental, health and safety specialties:
Environmental engineer
Environmental coordinator
Air/water/waste
Safety manager/director/VP
Safety engineer
Industrial hygienist/manager
Process safety engineer
Regulatory permitting
Compliance analyst
DOT compliance coordinator
Account manager – safety systems and services
Get started building your EHS dream team!
Contact our team of environmental, health and safety recruiters to begin a collaborative partnership with the Bradsby Group.
---
Sign up, submit your resume, or simply request more information.
---
Contact our offices for a focused search for your next ideal candidate.