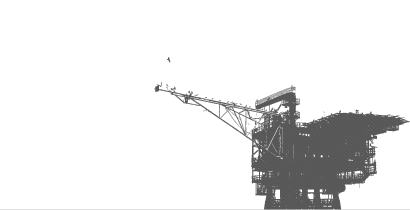 Recruiters for upstream oil and gas
Bradsby Group meets the comprehensive hiring needs of exploration and production, or upstream oil and gas, midstream, service, and land companies throughout North America.
Our exploration and production (E&P) division focuses on upstream professionals who acquire, explore, develop and produce oil and gas. Industry research tells us there are over 1,000 rigs in North America in 2018. It's easy to understand why the demand for upstream oil and gas staff and executives is so competitive. As a premier player in this market, we specialize in connecting organizations in the industry with top oil and gas professionals.
Searching underground for new sources of oil, gas, or water requires individuals with technical skills as well as organizational acumen who can positively impact company goals. Bradsby recruiters have lots of practice finding and introducing exactly those types of highly sought-after individuals to our clients.
Our experienced and knowledgeable recruiters have a proven track record of successfully identifying and placing a broad range of qualified upstream oil and gas industry individuals. In the process, they have developed significant networks that serve as a resource when looking for that perfect match between a company searching for an all-star team member and a candidate searching for a dream job.
Find top talent for upstream oil and gas jobs
Do you need someone for an upcoming E&P project? Or does your business strategy require adding a highly qualified individual into a newly created role? Whether you are looking to fill a short-term or long-term position, we can help.
We place candidates into staff-level to management roles including but not limited to:
Engineers and Engineering Techs
Reservoir Engineers and Techs
Superintendents and Foremen
Geologists
Geophysicists
Petrophysicists
Construction
Inspection
Compliance
Sustainability Officers
VPs of Exploration
Vice President of Engineering
Technology Officers
Board Members
Let us help you find your next E&P all star
Who do you need to add to your upstream oil and gas team? Reach out to either our Denver or Houston office today. Tell us about your hiring goals and let us start looking for candidates who are great fits.
---
Sign up, submit your resume, or simply request more information.
---
Contact our offices for a focused search for your next ideal candidate.