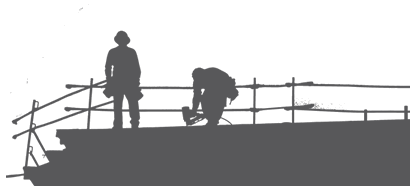 Roofing & Building Envelope
One particular focus of our division is the Roofing & Building Envelope sector of the Building Materials Industry. Our knowledgeable recruiters have the ability to assist highly specialized clients within this niche market.
Whether you specialize in sealants, coatings, adhesives, polymers, spray foam, or one of the many other roofing or building envelope products, we are confident that we will be able to exceed all expectations in regards to your recruiting needs.
---
Land a Dream Job
Sign up, submit your resume, or simply request more information.
---
Find an All-Star
Contact our offices for a focused search for your next ideal candidate.
Hiring candidates within the Roofing or Building Envelope Sector?
We have solutions