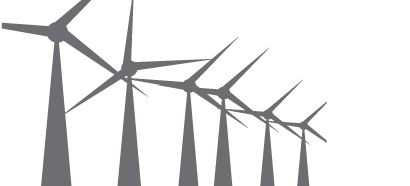 Power and renewable energy recruiters
Our power and renewable energy recruiters specialize in assisting companies of all sizes that are focused on providing energy efficiently, while reducing the negative impact on our environment. Whether you deal with power generation, transmission and distribution, power outage and maintenance, power EPCs or electric co-ops, we want to be your electric utility recruiter.
The demand is growing for renewable energy to supplement fossil fuel, and therefore the need for alternative energy talent is also increasing. Bradsby Group power and renewable energy recruiters work to stay up to date on the latest energy sector developments, which means we can give you a strategic sourcing advantage this growing market.
In addition to our knowledge of and experience in the industry, our recruiting team has developed an extensive network in the energy sector from which to source the best candidates for your openings. From your initial contact with us, we will prioritize listening and learning about your objectives. We then work those networks to find top-tier talent that best fits your team.
Power and renewable energy recruiters in Denver, CO and beyond
Bradsby Group has a track record of successfully recruiting skilled engineers, technical and professional staffs, executives and contractors for our power and renewables clients regionally and nationwide. We specialize in locating and placing talented individuals into the following roles:
Analytics
Business development and origination
Corporate development/ mergers and acquisitions
Electrical, mechanical, structural and civil engineers with experience on power systems
Engineering and construction
Equipment engineers
General renewable consultants
Low, medium, and high voltage transmission/distribution engineering
Operations and maintenance
Power analysts
Project finance
Project management and development
Regulatory compliance
Sales and marketing
Schedulers and traders
Substation design
System operators and dispatch
Transmission line design and power site engineering
Reach out to our team of renewable energy recruiters
Contact our power and renewable energy recruiters today to get started creating a recruiting plan for the skilled professionals who will be the best fit for your team.
---
Sign up, submit your resume, or simply request more information.
---
Contact our offices for a focused search for your next ideal candidate.