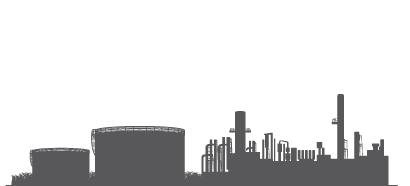 Chemical engineering recruiters
The chemical industry is one of the fastest growing segments of the expanding energy market, both domestically and globally. It has become incredibly diversified with chemicals increasingly in demand across a multitude of other industries. To serve the sector well, chemical engineering recruiters need to stay current on emerging developments and trends. Bradsby Group's Chemical Division has a history of working hard to meet and exceed that standard, and extensive networks from which to draw candidates for your review.
Chemical engineering recruiters in Denver, CO and beyond
We serve the comprehensive hiring needs of chemical manufacturers throughout North America. Our clients include manufacturers and distributors who focus on specialty, as well as commodity chemicals. Our experienced and knowledgeable recruiters have a proven track record of successfully identifying and placing a broad range of quality industry individuals for large and small companies.
Are your hiring needs driven by succession planning as experienced boomers in your field retire at record rates? Perhaps you are looking to bring on an executive to lead the scaling of a new material. Maybe you need someone experienced with divestitures or acquisitions. These are just a few examples of situations where the call goes out to chemical engineering recruitment agencies.
Chemical engineering recruiters who truly understand your business
You deserve a recruiting partner who understands your business and the industry as a whole, and whose foundation is firm in the highest ethics and discretion. Bradsby Group will be such a partner for you. Our many repeat clients can attest to our ability to find seasoned chemical engineering decision makers with a depth of experience, as well as top-tier specialists entering the field from the leading engineering universities in the nation.
We excel at recruiting for the following types of chemical engineering jobs:
All C-level leaders
VPs
Directors
Chemists
R & D
Plant managers
Operations
Sales representatives and account managers
Sales managers/business development managers
Product line managers
Engineering and manufacturing:
Process
Facilities
Electrical and instrumentation
Maintenance and reliability
Quality/PSM
Our chemical engineering recruiters are ready to help
Whether you are seeking someone to fill a permanent or temporary position, you deserve a partner that considers recruiting for your industry their specialty. The Bradsby Group will be such a partner. Contact one of our chemical engineering recruiting experts today and let's talk about building your engineering and manufacturing dream team.
---
Sign up, submit your resume, or simply request more information.
---
Contact our offices for a focused search for your next ideal candidate.