Multilayered campaigns for finding the appropriate candidates for your company are typically led by the best executive search firms in the industry, and can help your business reach a wider pool of candidates by using a variety of recruitment channels, such as job boards, social media, referrals, and direct sourcing.
Executive headhunters design recruitment campaigns that will help businesses build their employer brand and create a positive reputation among job seekers. This can help attract top talent who are looking for organizations that actually align with their values and offer desirable career opportunities.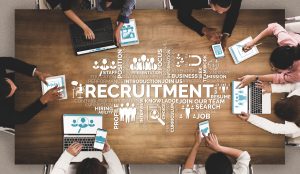 By engaging candidates at different stages of the recruitment process, executive placement firms can help make the process far smoother. Multilayered campaigns can engage candidates very efficiently, from awareness to consideration to application. This process also helps businesses stay on target, build relationships with candidates and then keep them engaged throughout the recruitment process.
A good executive recruitment campaign is one that will help businesses streamline the recruitment process by using automated tools and technology to manage applications, screen candidates, and schedule interviews. Such advancements will make things go much faster and help your recruiter sort out who you should hire and why.
Last but definitely not least, multilayered campaigns can help your business reduce recruitment costs by using a mix of free and paid recruitment channels and tools. As a result, your company will achieve its recruitment goals easily without overstepping the recruitment budget that you had allocated.
If you are interested in talking with the experts at Bradsby Group, call or email us today.
PhoneEmail