The traditional recruitment process can be really complicated, stressful and time-consuming. On the other hand, recruitment specialists can certainly help searching companies find the best fit for all positions, including leading ones, within their enterprise.
There is a huge battle for the best candidates on the job market today, and insightful C level executive recruiters play an essential part in it. There are many great reasons why hiring this kind of professionals is beneficial for your business.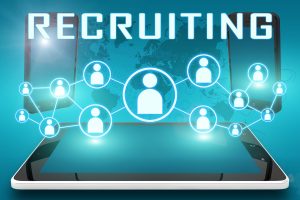 Headhunters need to know the state of the business world beforehand. Thus, they provide professional advice and can come up with solutions for finding the proper employees for specific jobs.
All in all, executive headhunters have access to the most highly qualified people in the industry, which they can also screen from the large pool of talents that is available to them on a constant basis.
They help save both time, and money. In other words, they relieve a company's employees from the pressure of having to find the most experienced and fit executives, so that everyone can focus on their own responsibilities.
Keeping everything confidential is another thing that executive headhunters manage to do, so the whole process cannot be seen by eyes of the public.
If you are interested in talking with the experts at Bradsby Group, call or email us today.
PhoneEmail