Executive search firms specialize in finding candidates which occupy leadership positions within a company. The fact about executive positions is that they need to be filled with people who are actually very rarely in search of a new job, and that is why you need to hire professional recruiters.
Organizations usually establish long-term partnerships with executive search firms, which can find the right people on their behalf, whenever that is required. In other words, this type of recruitment is strongly based on relationships. The research firm works closely with an organization in order to clearly establish the exact requirements and expectations that your business has.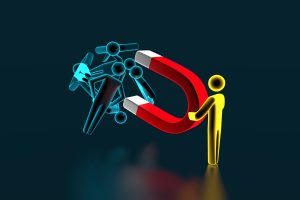 There are some key elements that the best executive search firms typically apply. For instance, they establish the main priorities, such as determining the exact skills and knowledge required for occupying the executive positions available.
After that, they need to determine the specific strategy to be applied. They usually do research within various different companies to discover the profile of candidates and thus establish the exact things they should follow when doing the actual search.
Moreover, the best executive search firms use hiring techniques to attract the exact candidates that best fit the profile of executive positions in your enterprise.
If you are interested in talking with the experts at Bradsby Group, call or email us today.
PhoneEmail