Executive recruitment agencies exist to help companies save time, money and effort when it comes to choosing the right people for their most important and challenging jobs and positions.
Choosing the right executive recruitment company can be extremely important because it can have a significant impact on the success of your organization. A preferred executive recruiter will have a deep understanding of the industry and the specific skills and qualifications that are required for the role(s) you are looking to fill. They will also have a large network of potential candidates and be able to conduct a thorough and efficient search process.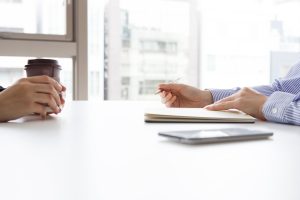 Additionally, a reputable executive recruitment company will be able to provide valuable guidance and advice throughout the hiring process to ensure that you make the best decision for your organization. Overall, working with the right executive recruitment company can help to save you time, money and resources while ensuring that you find the right candidate to lead your organization.
Your best choice by far is to select a team of recruitment experts who operate in your local area and have a good understanding of the local job industry pertaining to your niche. They should also be highly experienced with finding candidates for positions similar (or the same) to the ones you're trying to fill.
If you are interested in talking with the experts at Bradsby Group, call or email us today.
PhoneEmail