Lifescience jobs are on the rise, as more and more people are studying to become chemists and bioengineers responsible for researching everything from improving medicine to figuring out how to counter climate change. The best lifescience recruiters will have a far better grasp on what these types of jobs and fields are all about compared to regular headhunters, and they'll be able to advise you on how to tackle lifescience jobs from the start.
The great thing about investing in a company that tackles a number of different fields is that you get to work with so many experts from different walks of life. If you're thinking of expanding your company to include lifescience research and jobs that have to do with genetics, computational drug discovery and analytical chemistry, then the surest way to find your top team of experts is through a lifescience recruiter. Specialized environmental recruiters can help find the best candidates for functional roles in environmental business accounting, engineering, architectural, sales and operations.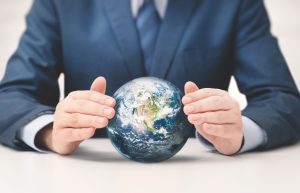 The best lifescience recruiters have a detailed and challenging interviewing process designed to filter out the people who won't make it in your top positions and to find the few who can provide your company with the expertise it needs. With their help, you'll find that locating the most suitable candidates for your lifescience positions will be easier than you might assume, and that you won't regret your ultimate decision on who you'll be hiring.
If you are interested in talking with the experts at Bradsby Group, call or email us today.
PhoneEmail