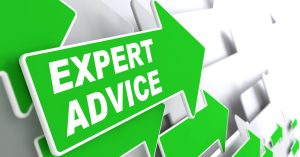 C-level employees are not just like regular employees; they are the "heart and soul" of almost any company, and if they are intelligent, driven and responsible people, then you can expect the entire company to work like a well-oiled machine. Unfortunately, finding the right C level candidates is not an easy task. You'll need the support of qualified and experienced C suite recruiters to back you up, sift through the candidates, and find the ones that are not only qualified in a general sense, but also present themselves as a good fit when it comes to adhering to your company's ideology and vision.
When you try to find your own C level candidates, you might run into a lot of potential difficulties:
You could find someone who seems perfect for the job, but who might not be able to deal with the pressure.
Other candidates are great at talking the talk, but aren't able to commit to the position or do the work properly.
Some may be well-intentioned and motivated while having exceptional social skills; but they may lack the focus and skills required to run your operations.
By hiring a team of dependable C level executive recruiters, you can avoid all these mistakes and find only the candidates that are perfectly suited for the job. Whether you require a new CEO or CFO, or any other C suite candidate, the best executive search firms will find them for you in no time at all.