If you're looking for new employees to work in fields such as process development, biometrics or pre-clinical research, you're likely in search of people with experience in areas revolving around life science. Now, if you want to find the best candidates, you'll want to hire an executive recruiter who has experience with these types of fields.
Are life science recruiters even available? In what way do they differ from regular executive headhunters who specialize in finding accountants, qualified workers and managers in a variety of fields? The answer to that has to do with the life science positions in question that you'd want to fill.
Life science experts specialize in finding people with experience in particular types of jobs. Career placement is best obtained with a scientific recruiter who knows the field of study your organization specializes in very well. Of course, not many recruiters specialize in only one type of life science, so you're likely going to find the executive headhunters who can help you find analytical chemists to be the same that can assist with hiring supply chain experts or professionals with experience in GMP manufacturing.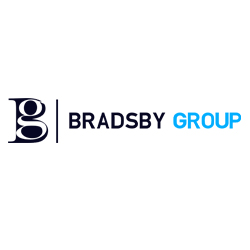 Companies like the Bradsby Group, bradsbygroup.com/, are among the best that can handle recruiting the right experts for these types of positions as well as many others. As soon as you contact them, they will already have a well-designed plan of action to help you locate the very best candidates for your future projects.
Start Your New Company by Calling on a Team of Robotics Recruiters
Robotics is a field where intelligence alone can't really win. If you're going to assemble a winning team, it will have to be built on a number of desirable values, including intelligence, exceptional teamwork, as well as passion, attention to detail and integrity. Each new employee you hire will have to be able to deal with their own part of the puzzle and specialize in their own field, and for the entire "mechanism" of your team to work well enough, you'll need people who are leaders, specialists, hard workers as well as those who act as the "glue" that holds the team together.
Robotics recruiters have a lot going for them in helping companies gain these values and benefits from new candidates. They can assist you not only in finding new candidates for each position, but also in ensuring that your new team has good enough chemistry to deal with even some of the most ambitious projects you have in mind.
If you're just starting a new company, it is essential to be able to find the right robotics specialists to make up your new teams. Executive placement firms specializing in robotics can help you from start to finish, doing detailed background checks, evaluating the candidates' skills and abilities, and making sure that they can work together well to bring your company to the highest level of success.