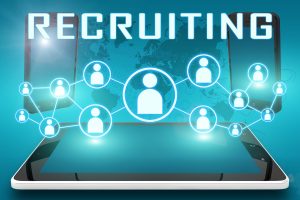 For many companies, recruiting is (still only) a simple process that consists mainly of placing a recruitment ad on specialized websites. After all, why more? You publish an advertisement and the candidates are coming. Job done!
But in fact, the recruitment process is much more complex than that, especially as many industries and activity sectors are facing staff shortages and are competing with other companies for attracting and retaining the best employees.
Another reason that makes it mandatory to rethink the recruitment process and build a recruitment strategy is simply that we live in an increasingly complicated world, with many more options, which is more dynamic and fragmented than it used to be in the past and which therefore requires anticipation and planning.
All this makes recruitment even more difficult when it comes to top management positions.
So, how far should you go with your executive recruitment strategies? First of all, financial resources, promotion and development policy, as well as the work schedule are decisive factors in recruiting and retaining top managers.
Whatever the stage of your business, you need a well-defined recruitment strategy. And the most qualified and competent to do it for you is a reliable executive recruitment company, which knows the job market and has experience in the area of ​​selection and recruitment of top managers.