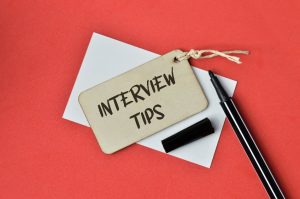 In the case of executive searches for positions requiring top managers, the rarity of these specialists reduces their visibility, and their direct approach may risk undesirable exposure to future potential employers. In this case, the major added value brought by executive search recruiters like Bradsby Group, comes not only from the way they reach those candidates, but also from the advice they can offer to identify the motivation and fit of the candidate with the new organization.
An important factor to consider is that in executive search firms the term "job interview" is avoided. After all, these companies are dealing with candidates who are already specialists in their field and have proven high managerial skills, so the classic job interview is pointless and certainly not the right approach.
Here are 4 tips for constructive discussions with potential candidates:
Make sure that the candidates are really interested in starting to work for another company. For the most part, top managers are already employed by other companies.
Ask the candidates about their motivation and identify the stimuli that will determine the transfer of a manager to another organization.
Make sure you properly motivate candidates with development opportunities of their professional knowledge and skills, as well as with new levels of professional satisfaction.
Discuss the experience of the potential candidate and his/ her management achievements that are relevant to the available position.
Top executive search firms like Bradsby Group use these tips to find out if the candidates really match the hiring company.