Machine learning is a branch within AI. Artificial intelligence covers a variety of general concepts that aim to simulate human thinking. Machine learning only focuses on one key issue: making a machine learn. In other words, this concept refers to teaching computers to make decisions without explicitly programming them.
Over the last decade, machine learning has given us face recognition, chat bots, self-driving cars, and many other useful applications. Machine learning feeds more and more tools that we use daily, and can now be used in the recruitment process too.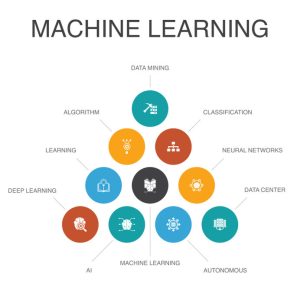 The recruitment process is based on collecting information for finding certain profiles, screening them, assessing candidates and so on. Each step is data driven, so using industry leading machine learning recruiters will benefit AI businesses.
Here are a few considerations to keep in mind:
Recruitment process automation reduces valuable time, money and human resources. Machine learning recruiters have expanded the search area to all existing platforms, and certain solutions are capable of analyzing more than 300 million profiles online, which no small army of human beings could do.
Machine learning recruiters can collect much more data than humans, which can be used to evaluate candidates more efficiently and impartially. In addition, it eliminates much of the subjectivism and prejudice.
There are also disadvantages of using machine learning recruiters which can be just as many reasons to prefer regular recruiters, headhunters etc.: technical errors, reluctance of candidates to be evaluated by a robot but also reluctance of recruiters to use artificial intelligence.