A biotechnology specialist uses biological organisms to either create or improve processes and products. They work in various fields such as food, agriculture, environmental conservation, medicine and pharmacy. A biotech specialist seeks to understand and manipulate the living components of living things, and uses molecular biology techniques to accomplish this. They study the chemical, physical and genetic attributes of cells and organisms, and identify practical uses.
Typical employers of biotech specialists are pharmaceutical and chemical companies, biotech or genetic engineering companies, hospitals, research institutions, universities, agricultural companies, as well as food and beverage producers.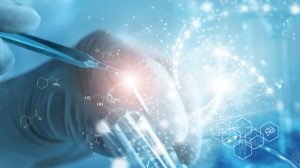 As far as specialist positions are concerned, many employers use practiced headhunter life sciences experts to ensure that they attract top talent.
The demand for biotech recruiters is on the rise, as employers either do not have the time to find the right candidates, or do not have the necessary resources. The best biotech specialists, who have the greatest potential to bring value to your company, are already employed, so a certain type of expertise is needed to motivate them to change their employer.
In addition, the field of biotech will grow considerably, the number of jobs will increase by over 70% in the future, so the number of biotech recruiters will continue to be on the rise.