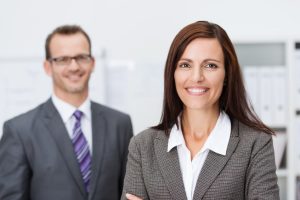 It's always a big deal when you're looking for a C level candidate to fill in your company's positions as CEOs or CFOs. Knowing about the process is essential, and it's also a good advantage to have some knowledge about the actual tasks that are handled primarily by professional C suite recruiters.
The tasks regarding recruitment are typically all handled by the C suite executive headhunters you hire. However, it's important to note that there are differences when you're working with a skilled team of C suite recruiters. The strategy for finding the best C level candidate will be far more elaborate, and the tasks themselves will be greater in number.
C level recruiters will usually have to handle the complex profiling job associated with screening and evaluating candidates for C level jobs. They will have to work closely together with you to see if the profile of each candidate might be closer or farther away from what your company needs. Moreover, they have to test the candidates' skills and abilities, not only in a trivial fashion, but in a way that will evaluate how they'd handle challenging tasks in real life situations.
Oftentimes, C suite recruiters have to cope with candidates who are very closely matched, or candidates who throw them a curve ball and open up new possibilities for the company. In such cases, they may have to consult you and sometimes even modify their evaluation strategy to take into account new factors for considering one candidate above the other.