C level recruiters approach the recruitment process very differently for C level candidates, compared to almost any other candidate. CFOs and CEOs, as well as other C level positions require a unique skill set and attitude, an imposing vision that matches that of your company and the ability to lead the company to success even under trying circumstances.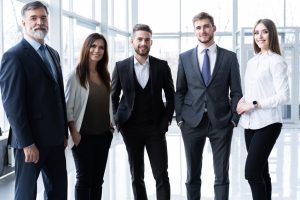 Even the places where you might want to look for C level candidates will be different from the usual pool of candidates you might consider for other positions. You might end up looking for young alumni, tapping your board or looking internally at enthusiastic experts within your own company, who might be interested in moving up the ladder.
A top notch executive search firms will know of other areas where they can look, and they'll also know the value of a quality job description. They'll also do their research properly to evaluate what the market is like and advise you on what type of salary and bonuses you should be open to offering. Failing to do any of these things can be fatal to your efforts for finding a good C level candidate, since the competition is fierce, and your candidate could quickly be snatched by the competition. So, make sure you discuss the matter thoroughly with a skilled and experienced executive headhunter, before making any decisions on the matter.