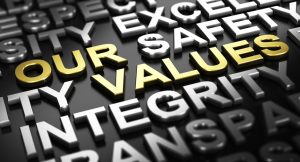 Hiring a good candidate for your vacant positions takes a lot of work (and money). As such, it's important to understand some of the essential values that are shared by all highly capable recruitment companies in the industry:
They need to be able to treat candidates based on their potential, and not solely based on their current merit or skills. In many cases, you'll come across a candidate that's not fully qualified for the position, but that is eager to learn and capable of understanding complex concepts and putting them into practice very easily. It's often better to hire a candidate like that and commit to train them for your position, than to look for a highly experienced person who will need a greater paycheck.
Another value is integrity. Highly principled C suite recruiters will be transparent about their methods of sifting through candidates and provide you with all the information they have without leaving anything out. Otherwise, you could easily have a good candidate slip between the cracks, if the recruiter doesn't think they might be good enough.
Make sure the executive headhunters you hire are good at marketing and advertising your positions. Too often, inexperienced recruiters believe that it's enough to put up an online ad and hire whoever shows up without much discrimination. The skills and abilities of the candidates that do show up will often depend on how the advertising was done, and since you're paying for the entire recruitment service, you'll want to make sure it's being done properly.