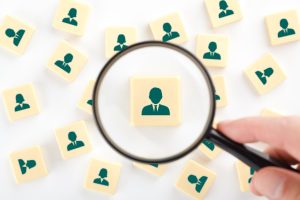 Finding a C level candidate has never been an easy task. The main thing that's very different about recruiting for the C suite is that you have to deal with candidates that will be placed on leadership positions. It's much easier to find candidates that are good at simply taking orders and getting things done according to a well-defined plan, compared to those who need to think creatively, find impromptu solutions to unexpected problems and be able to inspire their teams to achieve new heights of success.
When you're trying to find such a candidate, you'll be literally looking for a needle in the haystack. They're not easy to locate, and once you do find them, they won't be easy to attract. Some will have multiple offers from different companies, while others might need a sizable paycheck before they agree to join your team.
It's also very tempting to hire a professional just because of their skills. However, if their vision is not the same as yours, they might not be able to adapt to your company's way of doing things. Although sometimes such a change might be refreshing, at other times it could hamper your progress. This is precisely why you have to work together with leading C Level recruiting firms in order to get the job done properly on finding and hiring a good C level candidate.