Machine learning has reached new heights in recent years, and the experts that drive the progress in this field need to have an impressive resume even just to pass the first steps when competing for a high profile job. If your company wants to rise to the occasion and compete against the best in the machine learning field, you need to be prepared for a very strict interviewing process with potential candidates.
Most machine learning recruiters will tell you that there are a lot of hurdles on the way, and not all of them are even easy to see. In some cases, even the top executive placement firms fail to see potential problems with candidates that they allow through for a job, only for the company to later report that the candidate in question was unqualified or unable to adapt to their new position.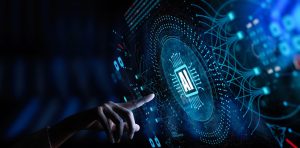 Machine learning experts need to be masters in IT and have at least a fairly good understanding of robotics. They need to have exceptional creative and problem solving skills, and they have to be able to think outside the box. Respected ML recruiters affirm that experience in working on AI-related projects is an important plus as well.
The main problem is that many of these skills contradict each other when present in the same person's mind. An analytical mind will not usually be able to cope with creative concepts too well, and attention to detail is sometimes the antithesis of thinking outside the box. This is why it's very important for companies to hire only the best executive recruitment agencies to help them find viable candidates for machine learning positions.