It's not always easy to find the right candidate for any position. If someone hired you to find them a dependable manager for an important position where they would take charge of a team of about a dozen skilled employees, how would you go about sorting out the ones that can handle the pressure and demands of such a job, from the ones who would cave in? On the surface, the best of your candidates might have the right skills and abilities that you need. However, when it comes to psychology, much could remain hidden.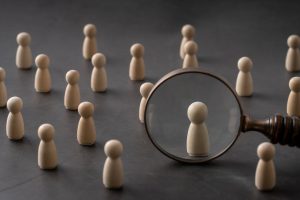 C suite recruiters need to have the kind of psychological training that would allow them to spot the problems and assets that could make a potential candidate for one of your top positions either a liability or an important addition to the team. With regular employees, there isn't much pressure. However, when finding the right candidate to fill the shoes of your former CEO, great care must be taken by qualified C level executive recruiters.
The best C level recruiters need to know how to interview candidates for C level positions in a way that they can gauge their skills as well as factors such as emotional maturity, ability to respond to pressure or skills they might have that would allow them to remain calm in a demanding and unique situation. Companies like the Bradsby Group have some of the most seasoned and overall best recruiters and executive headhunters, who know full well of how to approach your candidates and find you the best C level candidates that are available.