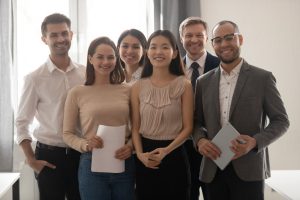 It can be great to hire the best executive search firms to help you find the right candidates who will fill all your most essential positions at your company. Valued executive placement firms can offer you a number of important advantages when you call on them:
They can handle the entire campaign on their own so you won't need to move a muscle. Their experience with creating marketing campaigns and finding and testing skilled workers is extensive.
The best executive recruiters can completely tailor their strategy to fit your company's needs.
They know a lot about the mental and emotional requirements of the most demanding jobs in your industry, and they will be able to fashion their interviews accordingly.
Executive placement firms can also handle your C-level employee search. If you need a new CEO or CFO, they are the ones you have to call.
Of course, there are some drawbacks as well, and they have to be taken into account:
The whole endeavor might be a little expensive, and you could easily find that hiring an executive placement firm for only one candidate might be an excessive process. However, it's important to note that it's still a good idea to consider the differences between the two.
Executive placement firms are not free of charge. However, any amount of money you have to part with will yield significant returns due to the skills and talents of your new employees.