Executive headhunter firms don't usually have a specialization when it comes to particular jobs. Some might be better at finding candidates for IT companies while others could specialize in interviewing lower-level operatives and qualified workers in factories and laboratories. Under the circumstances, it makes sense that there would be some recruiters specializing in fields such as robotics.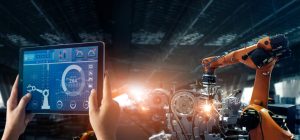 Robotics recruiters can be exceptionally good at finding candidates who specialize in robotics and any of the fields related to it. If you have a company that deals with robotics, IT, AI and computer science, you can definitely rely on premium staffing robotics recruiters to find not only your new robotics team, but to also set up a campaign to fill up many other related positions as well.
Depending on the size and scope of your company, you might find that either a larger and more elaborate recruiting campaign might be required or a smaller one featuring more generalized interview questions and a less specific approach to psychological profiling. However, for robotics specialists in particular, you'll find that the phrase "taking it easy" doesn't mean very much at all. They have the role and the drive to push candidates to the limit and help them not only discover their true potential, but also figure out as to whether or not they might be suitable for one of the distinguished positions within your company's robotics branch.