Even though we don't have flying cars, if you could go back in time to the 1980s or 1990s and compare that time with the remarkable advancements in technology and biotech from our present, you'll find that we are certainly living in an exciting time. Biotechnology, as the name would suggest, is a type of technology that makes use of breakthroughs in the use of organic materials and living organisms in order to craft various products that are of help to society.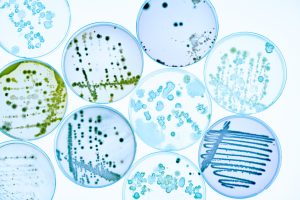 A good example is represented by the recent advancements in the field of biofuel, which have helped researchers understand at a deeper level how some organisms produce energy and have ensured their ability to harness those organisms for producing renewable fuel. A simpler example is the use of yeast to produce various products.
Since so many new breakthroughs have appeared recently in the field of biotechnology, it's not much of a surprised that biotech research has become so prevalent and popular. The new jobs in the biotech industry are a clear indication of just how far the technology can go, and you'll even find executive biotech recruiters literally lining up to help biotech companies find more candidates and even C-level employees that can help them become successful. Biotech recruiters have actually become almost as famous as the biotech companies themselves, and the heightened activity in these industries has sparked a genuine biotech industry revolution of sorts in recent years.