Executive recruiting firms look for candidates who can make a major impact on the client company: top managers, with great leadership skills. Executive search specialists research the market and directly address candidates occupying executive positions in competing companies, or in other industries, depending on the client's needs.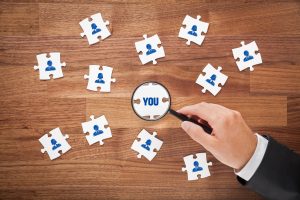 A regular recruitment agency often posts ads for portfolio jobs, while an executive search firm rarely does so.
If you are contacted by an executive recruiter, the best advice is to be open and accept their invitation to meet for a discussion. You may receive a competitive offer, or a job that you have always hoped for.
Top executive placement firms have excellent results in matching management professionals with C-level jobs. They use different interview techniques, personality profiles, business cases, and dedicated senior consultants in order to identify the best candidates on the market.
If you are a biotech specialist in your field, recognized biotech recruiters with a good track record already know that your meetings will be different from a regular job interview. Get ready to talk freely about your professional vision and the value you could bring to the company interested in your skills. Also, prepare arguments just in case the offer you receive is not sufficiently attractive or motivating for you.