Do you want to have access to the most valuable candidates in your activity sector for the management position(s) you are offering? Do you want to attract key candidates who will add value to your business, without having to detract from vital operations in your business?
One of the most common challenges in terms of recruiting and selecting human resources for management positions is related to the time spent in the recruitment processes – time that can be used more productively for your business.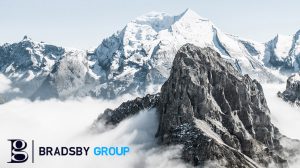 This challenge is real and it happens because:
As a business owner, you have multiple responsibilities, and executive recruitment may not be your strong point. As such, you may usually opt for regular, in-house recruitment methods. Thousands of applicants may respond to your online recruitment Most of them will not be suitable for the management position you are offering, yet you expend an immense amount of time reviewing their CVs and conducting interviews.
Those who seem qualified after the initial screening will be called for a first interview, but some of them will simply not show up. It goes without saying that this also leads to a great waste of valuable time!
The best solution is to collaborate with professional Bradsby Group recruiters, https://www.bradsbygroup.com/. They are the experts when it comes to recruiting top managers. They possess the experience and skills needed to find the right candidates in record time.