Large organizations are developed with the help of recruitment agencies. These play an important role in identifying and valuing the potential of candidates and employees. Partners, human resources, or labor are the most important investments within a company. The companies that choose the right employees are the ones that are safe in the long run.
People make a difference. The success of a company can only be guaranteed by the quality of its employees. Human resources consulting firms or recruitment agencies process information differently. Oftentimes, it is only through executive recruitment or headhunting that capable candidate is identified.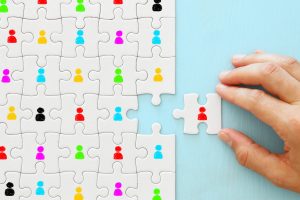 The main objective of executive headhunters is to identify and recommend suitable candidates for leadership positions.
Here are the qualities you should look for in an executive recruitment agency:
Knowledge of market developments and understanding of the challenges encountered in identifying candidates for key roles in its clients' organizations
Orientation towards innovation and selection of sources with real talent and potential
Establishing with the client the ideal process according to its business and facilitating the collaboration through constant updates and feedback.
Know-how, innovation, and connections built during years of experience