Headhunting has proven and keeps proving to be effective in the case of top management positions or experts with certain skills and knowledge that are difficult to attract through a classic recruitment process. When it comes to such positions, the "talent hunters" focus on the results obtained and the personal branding of the candidates, using mainly the network of contacts they have.
Thus, in the case of top management positions, although the visibility of the candidates is high, by using the help of a headhunter, companies ensure both the competence of the future employee and their matching with its culture. In conclusion, in such situations, a headhunter will be able to find one of the professionals in the field who will demonstrate their leadership qualities and effectiveness, in the shortest time, within the new company.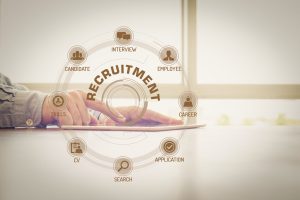 Regarding the highly specialized positions, here the visibility of the candidates is very low and that is why companies find it harder to reach these candidates. Often, companies want specialists, such as those found at Robotics firms, from other competing companies, so a direct approach to the candidate can lead to the risk of unwanted exposure of the potential future employer. In such cases, the added value of specialized ML recruiters is warranted, as they have the ability to facilitate the approach of a particular candidate desired by the employer. In addition, they can provide advice in order to identify the level of involvement, the motivation and the degree of compatibility of the future potential employee with the new organization.