Headhunting is recruiting a person through a direct, targeted search. People with a certain position, experience, or solid career and who have obtained remarkable results in a previous or current work field are targeted (hunted).
Executive headhunting or recruitment is used for filling management positions in a company and targets executives who are not actively looking for a new job and have not sent their Curriculum Vitae to newspapers or Internet ads.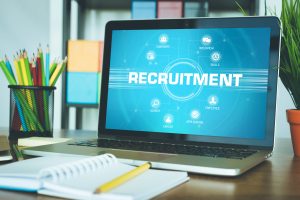 Executive recruiters go through a tedious process to find the right match for their client's business. After some preliminary research, effective executive recruitment agencies will identify a number of persons corresponding to the job requirements. This is followed by a series of various procedures, from the direct approach of the potential candidate(s) to offering them the right motivation to accept the job.
Stages of the process include:
Clearly defining the profile of the "hunted" candidate
Searching for companies that have professionals matching the desired profile, and checking if these high-level employees meet the all the requirements and have the expected results.
Reaching the potential candidate privately and having a conversation with them. If the candidate is interested in the offer, the recruiter moves on to the next step; if not, they proceed to look into another candidate.
The next step is inviting the candidate to a formal discussion with the employer (the recruiter's client).
Presenting the job offer. Once again, if the candidate is interested in the offer, the process moves forward to the next step; if not, the recruiter starts searching for or contacting another candidate.
The final step? The right candidate joins the company.