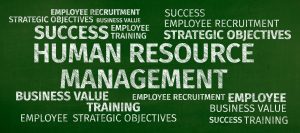 While locating an executive recruitment company seems easy on the surface, a lot of experts will tell you that it's anything but that. Finding the right company to represent you and make sure that you can locate the best candidates for any particular position is a difficult task in most cases, and it can involve a lot of research and work to sift through the options.
Of course, options exist and are plentiful. You'll find that there are different types of recruitment companies for small, medium sized and larger businesses. Some are more affordable, while others go all out in organizing large marketing, testing and interviewing campaigns that are designed to find dozens of qualified candidates and filter them out to find the best 1-2 of them.
Checking with companies that have a nationwide presence is usually best. You have to make sure the agency in question is well-established and has a good track record when it comes to serving their past clients.
One of the top C level executive recruiters to choose from is Bradsby Group – one of the leading executive headhunters in the country. You will find that their skills and services can be adapted to your requirements with relative ease, and they'll quickly help you find the most suitable candidates for all your positions.