Strategies to find candidates for your executive positions can differ greatly from each other, and you might find that just about any executive recruiter you might hire will have a different overall approach or strategy while attempting to get results. The main idea here is that strategies have to be adapted to the core values of your company and what they might entail, and that even the smallest details of the recruitment tactics that the company will use on your behalf should be carefully calibrated with that in mind.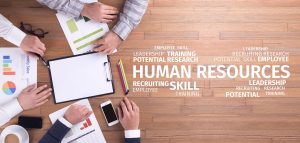 In general, the strategy for finding executive candidates has not changed over the years, but according to candid executive placement firms, some recruiters prefer to focus more on certain aspects rather than others.
As such, you'll have some executive recruitment companies focus more on electronic means of attracting and screening candidates, while others will have a more traditional approach. When it comes to testing, some recruiters believe more in the importance of evaluating the character and psychological qualities of a potential candidate, while others tend to ignore that aspect entirely.
There are countless variables involved, of course, and you'll find that in order to locate the perfect candidate for your company, you'll need to make sure the executive placement firms you use have the right knowledge and strategy in place to make that find.