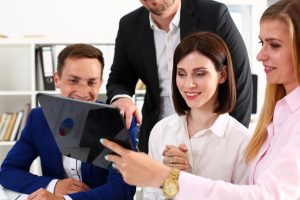 A big part of what accomplished C suite recruiters do has to do with evaluations. If you want to hire the best leaders, you have to consider their ability not only to tackle the main aspects of the position that they are about to fill, but also to prove that they can be valuable and consistent managers in the long run.
An executive headhunter will do the work for you to find the best of the best when it comes to people who can actually fill your positions and make sure your company will be running like clockwork. This usually means that you can't leave much to chance and that the evaluations and tests that candidates go through have to be as thorough and consistent as possible.
The best headhunters are very ingenious about the processes they set in place and how they determine the evaluations of each candidate. They will create unique evaluation processes for each particular job, and they will go the extra mile in ensuring that each person who goes through the process is properly screened and tested.
The testing process is highly competitive and created to achieve valid results. Once you are left with just 1-2 candidates, you can be sure that they're the best of the best, and that will show you that the executive headhunters you hired have done their job properly.